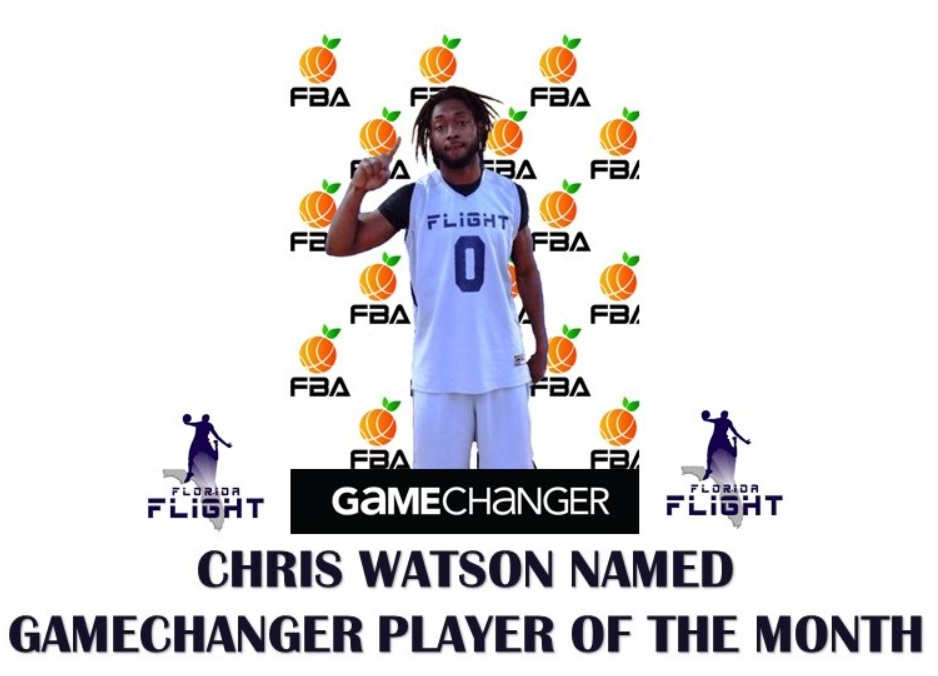 ORLANDO, Fla. – The Florida Basketball Association (FBA) has named Florida Flight rookie and recent University of Pikeville graduate Chris Watson its Game Changer Player of the Month for June.
Watson set an FBA record scoring mark in his third game as a professional, tallying 46 points against the Tampa Bay Rebels on May 31. Watson continued to thrive, averaging 26.3 points and 17.8 rebounds per game, while shooting 58.5 percent from the field. Watson's production helped lead the Flight to a 2-2 record in June.
"Chris has exemplified the very best of the high-quality talent that exists in the Florida Basketball Association," said Commissioner Greg Kite.
Watson, who played basketball and a season of football at UPIKE, hopes the FBA will propel his career to an international level.
"I'd like to thank my Florida Flight teammates, Coach King and Coach Danish, Commissioner Kite and all of the wonderful people involved in the FBA that are providing us all with the opportunity to continue playing after college," said Watson. "It's such a blessing to have a platform like this. I'm just trying to make the most of it."
Watson and the Florida Flight travel to Lake Wales on Saturday to play the Heartland Prowl this weekend. The game will have serious playoff implications as both teams are tied for the final FBA playoff spot.
The FBA is a Florida-based professional basketball league providing a development, branding and exposure platform for athletes, referees and other individuals seeking to further their career in professional basketball.
[adsenseyu1]
Comments
comments