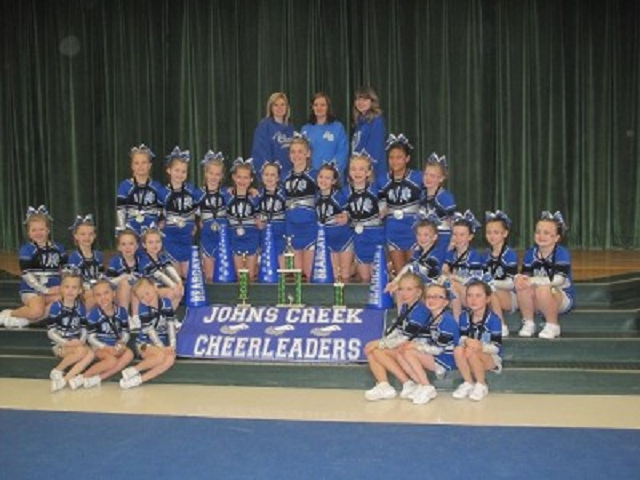 Each year Greenup County hosts the Tri-State Cheerleading Championships.  Many talented teams show up to compete in that competition.  Amongst those teams competing this year were nine school squads and seven All-Star squads.  Included in the school squad competition was two schools from Pike County which were the Pikeville Panthers and the Johns Creek Bearcats.
Both teams had success this year winning first place in their divisions, however it was the Johns Creek Bearcats who stole the show.  Their routine was excellent and spot on.  That routine landed them not only a Tumbling Merit Award, but the Grand Championship Trophy for 2015.
This was the first competition that the Bearcats have competed in this year with at least three more to go.  If this first competition is any indication then I expect the Bearcats to be celebrating more championships this year.
[adsenseyu3]
Video Coming Soon!
Comments
comments