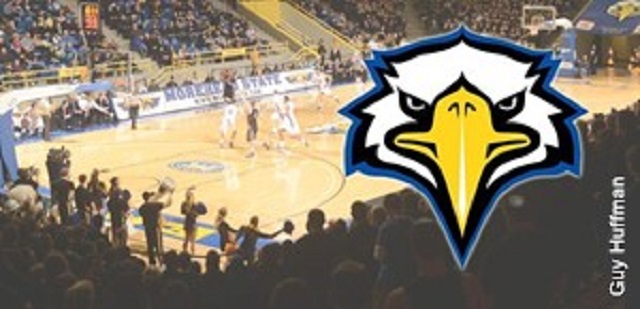 MOREHEAD, Ky. — Morehead State has adjusted game times for its Saturday tripleheader on Feb. 28. Baseball is now scheduled to host Coppin State at Noon ET, while women's basketball will entertain Jacksonville State at 3 p.m. and men's basketball will welcome JSU at 6 p.m.
The 2014 baseball program surpassed 2013 totals for wins (29 compared to 16), Ohio Valley Conference victories (16 compared to 10), home wins (13 compared to five) and road victories (15 compared to six). The 16 league wins established a new university standard.
The women's basketball team is just two victories shy of last year's total (12) with seven regular-season contests remaining. The Eagles were picked 12th out of 12 in the OVC's preseason poll, but are currently third in the overall standings with a 6-3 league record.
[adsenseyu3]
The men's basketball team has won five of its last eight games overall and three straight showdowns on the road. The Eagles occupy second in the OVC's East Division with a 5-4 league mark. MSU is 10-14 overall, but only has three 2014-15 setbacks by double figures.
Feb. 28 will also be Basketball Senior Day. Jalen Courtney, Chad Donley, Karam Mashour, Billy Reader, Kareem Storey and Angelo Warner will be recognized for the men, while Mackenzie Arledge, Almesha Jones, Casey Ryans and Maiki Viela will be honored for the women.
Comments
comments