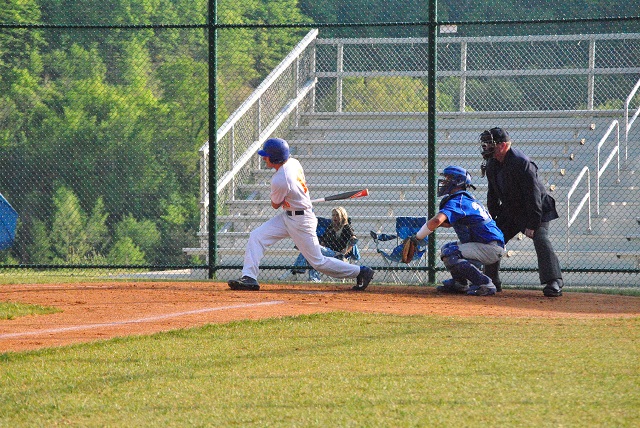 Senior Mac Justice had a big night leading Pike Central to an 11-1 win over the Phelps Hornets Tuesday. Justice was 2-3 with 2 homeruns and 5 rbi's. Brad Elkins and Hunter Clark each added three hits and an rbi.
Winning pitcher Dylan Wright pitched five strong innings only giving up three hits with six strikeouts and four walks.
Phelps was able to score their only run in the top of the first inning. Dalton Prater reached on an error and later scored on a Kyle Sneed double and Phelps led 1-0.
Pike Central's Brad Elkins got the Hawks started with a double and on the very next pitch Aaron Scott singles to score Elkins and just like that the game is tied at 1. Central added to more runs and led 3-1 after one inning of play.
Pike Central exploded for 8 runs in the bottom of the third inning sending 12 hitters to the plate. Justice got the rally started with his first homerun of the night, a solo shot. Later in the inning Justice hit a grand slam to finish the scoring for the Hawks.
Pike Central moves to 5-3 on the season and will return to action Wednesday April 1 when they host Letcher County Central at 6 pm.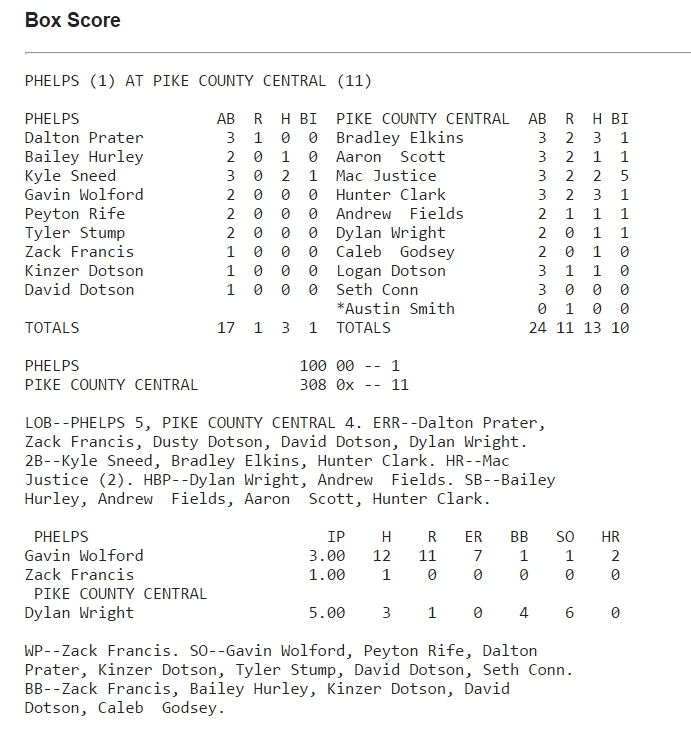 Comments
comments