Due to inclement weather the Pike County Junior High basketball tournament games for tonight have been postponed. The games will be played Thursday Feb. 11th.
The consolation game tipoff is set for 6:30 p.m. and the championship game will be played approximately 15 minutes after the conclusion of the first game.
Here is a look at the updated bracket and times.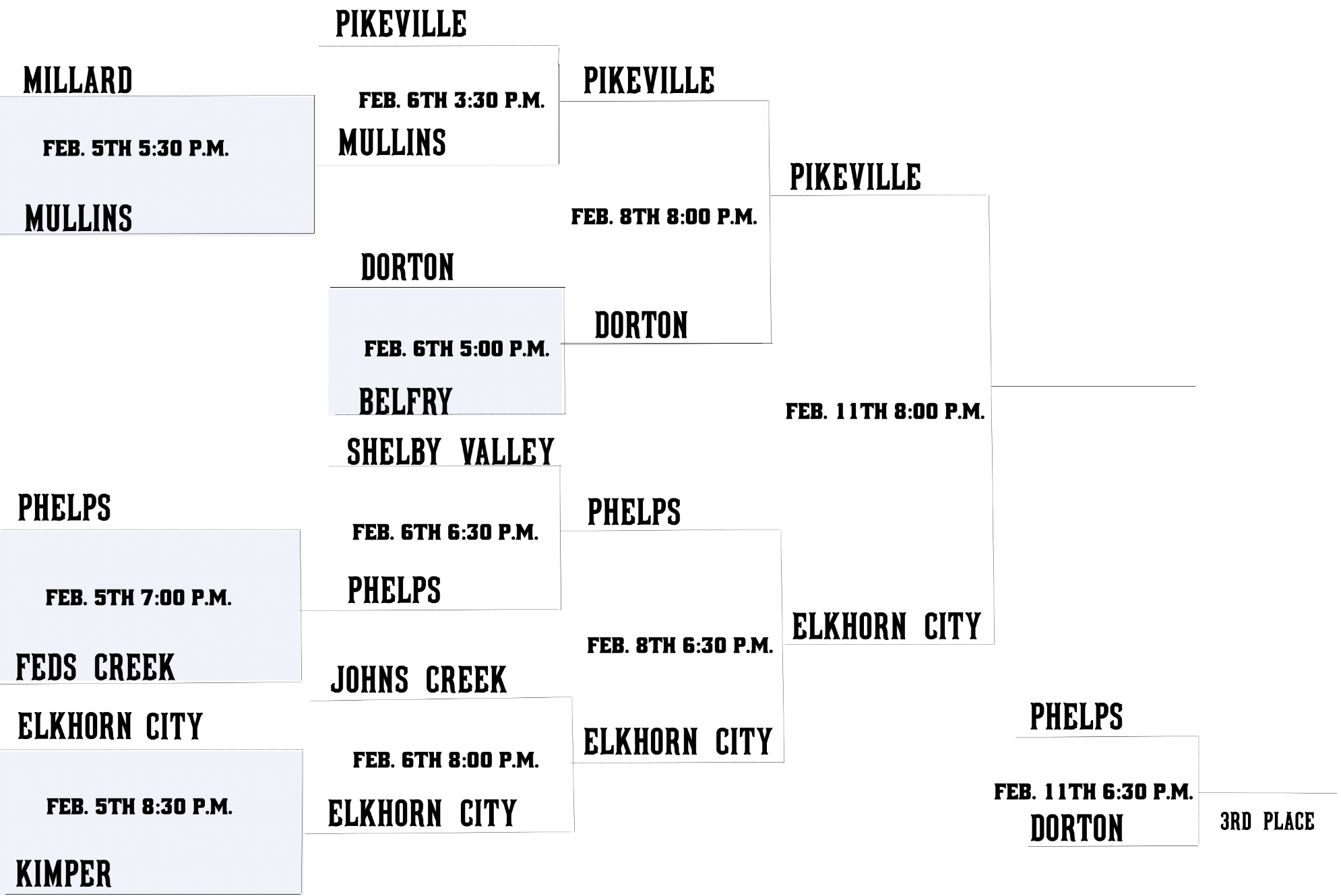 Who will win the Pike County Boys Junior High Basketball Tournament?
Elkhorn City (50%, 59 Votes)
Pikeville (50%, 58 Votes)
Total Voters: 117
Loading ...
Comments
comments