Phillip Haywood and the Belfry Pirates are State Champions for the fourth straight season.
Belfry defeated Louisville Central 52-31 Saturday night to earn their 4th straight Class 3A State Title.
Belfry had 407 yards of total offense (all rushing), led by Derek Wellman with 195 yards and 2 touchdowns on 26 carries.
Cameron Catron added 106 yards rushing with 1 touchdown.
Here are highlights and stats from the game.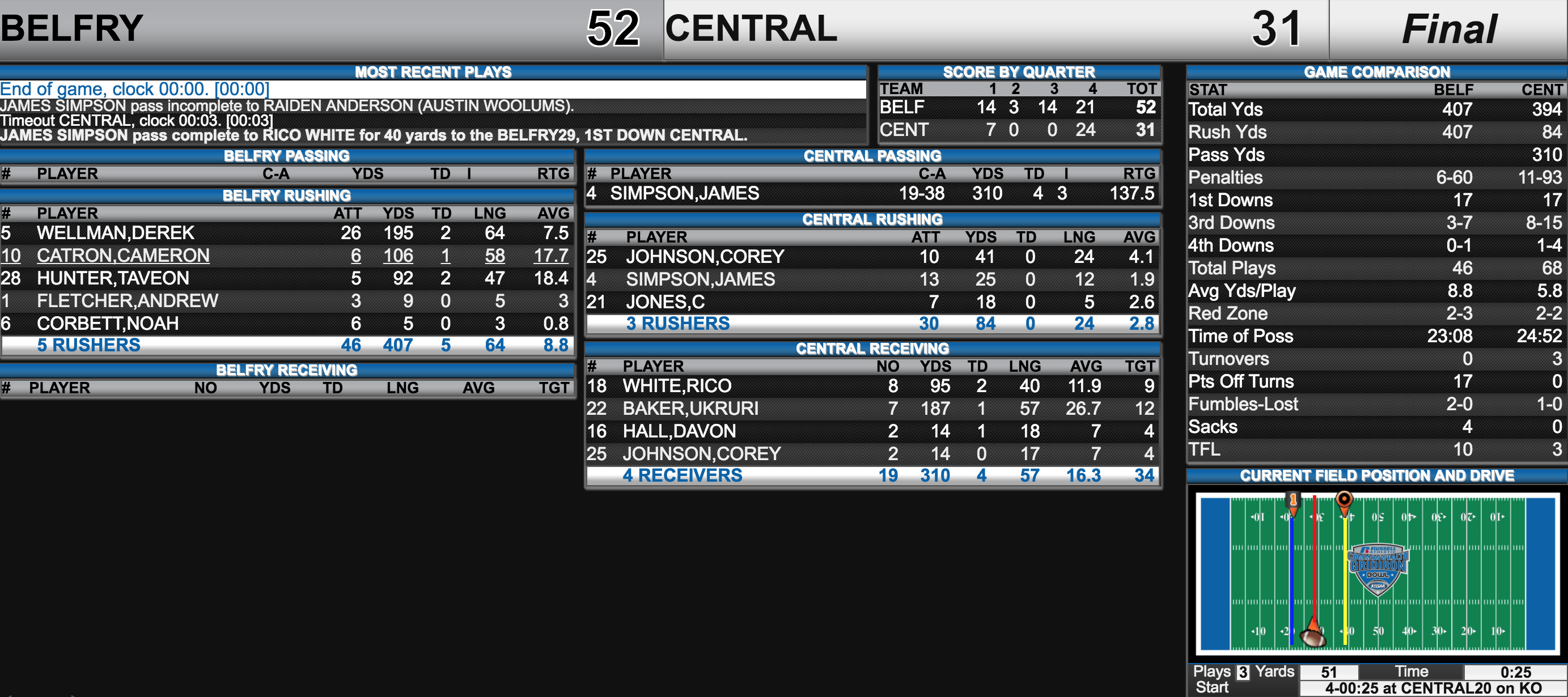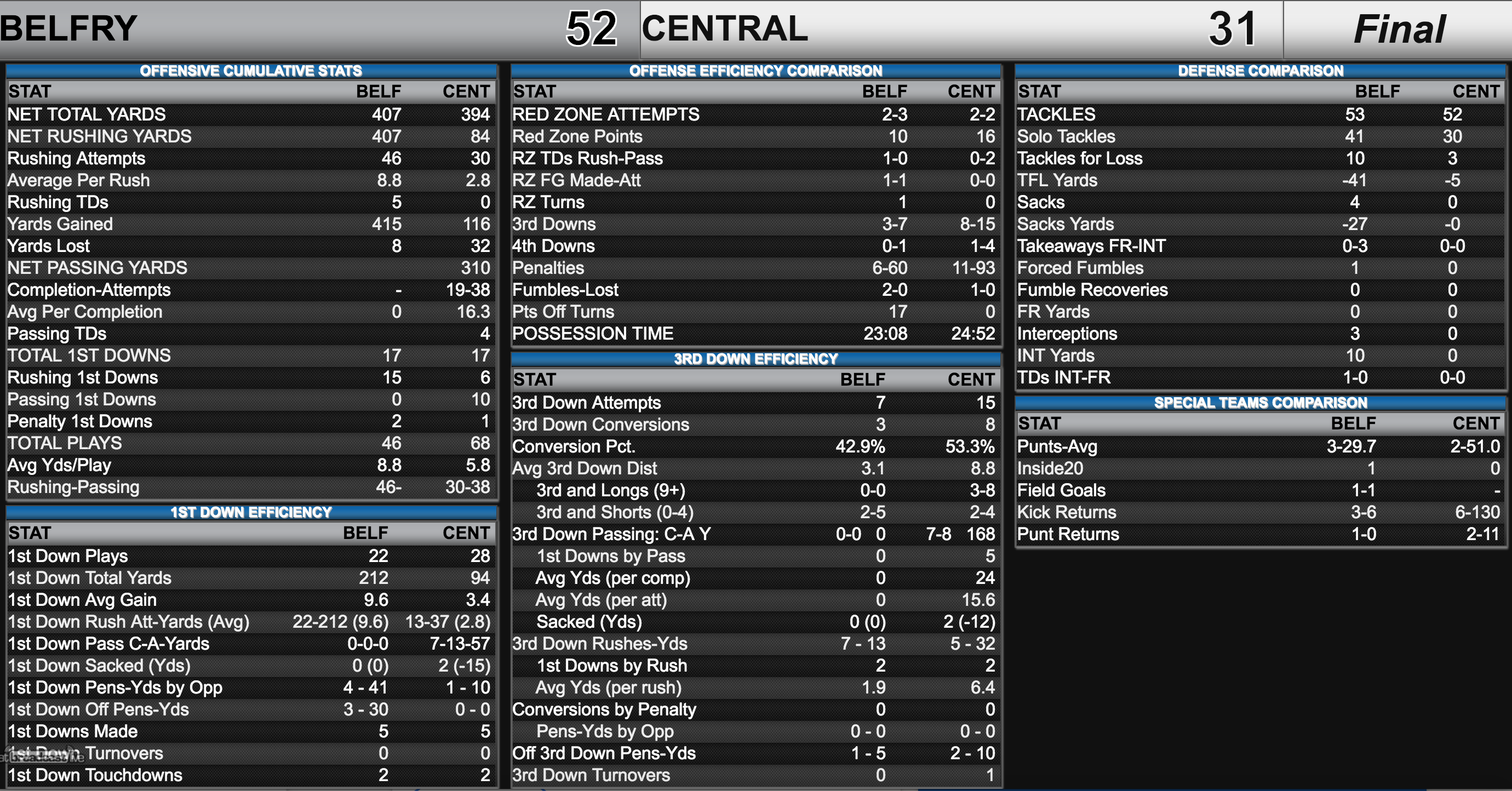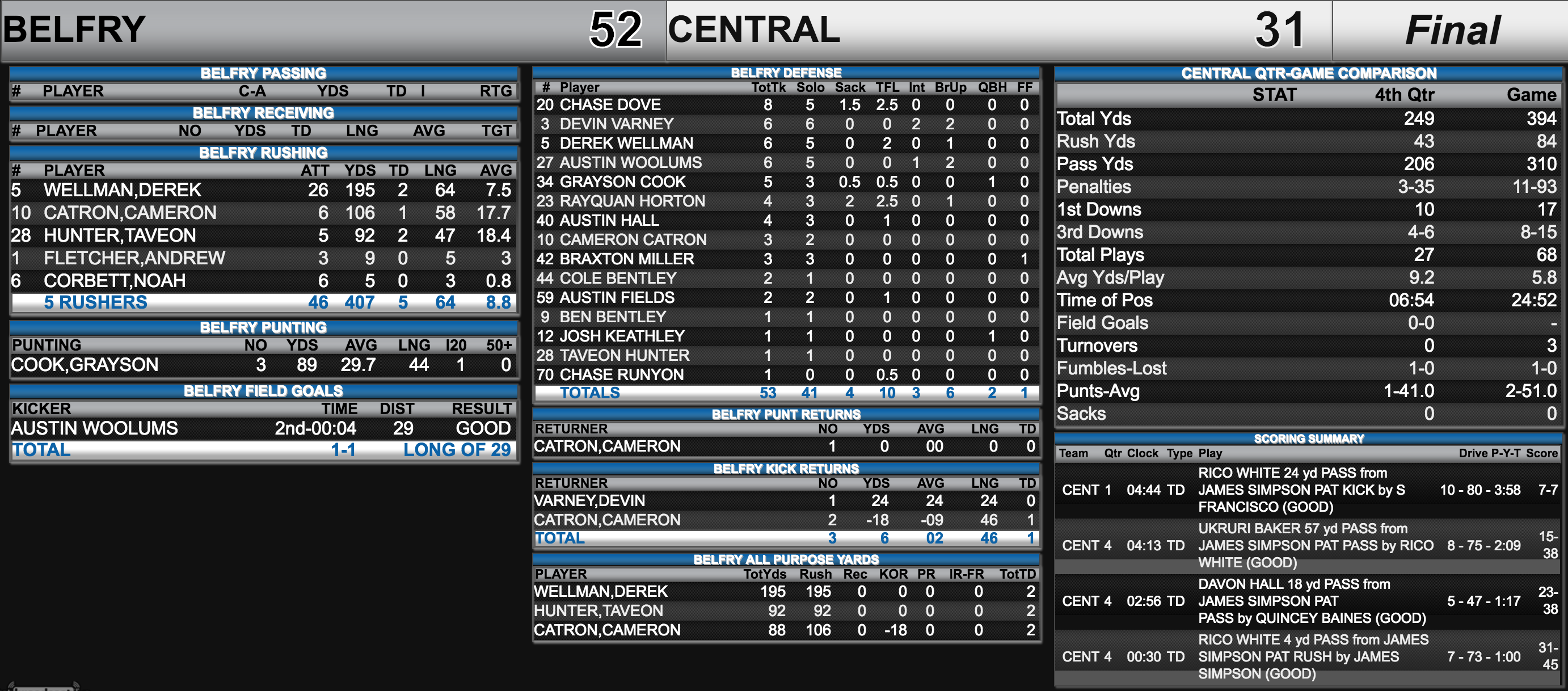 Comments
comments