A strong running game and a stingy defense led the way for Johnson Central's first state championship in school history as the Golden Eagles blanked Franklin Simpson 48-0.
The Golden Eagles defense allowed only 18 yards of total offense and force two Franklin Simpson turnovers.
Joe Jackson led JC with 85 yards rushing and 3 touchdowns on 15 carries.
Check out the highlights and stats from the game.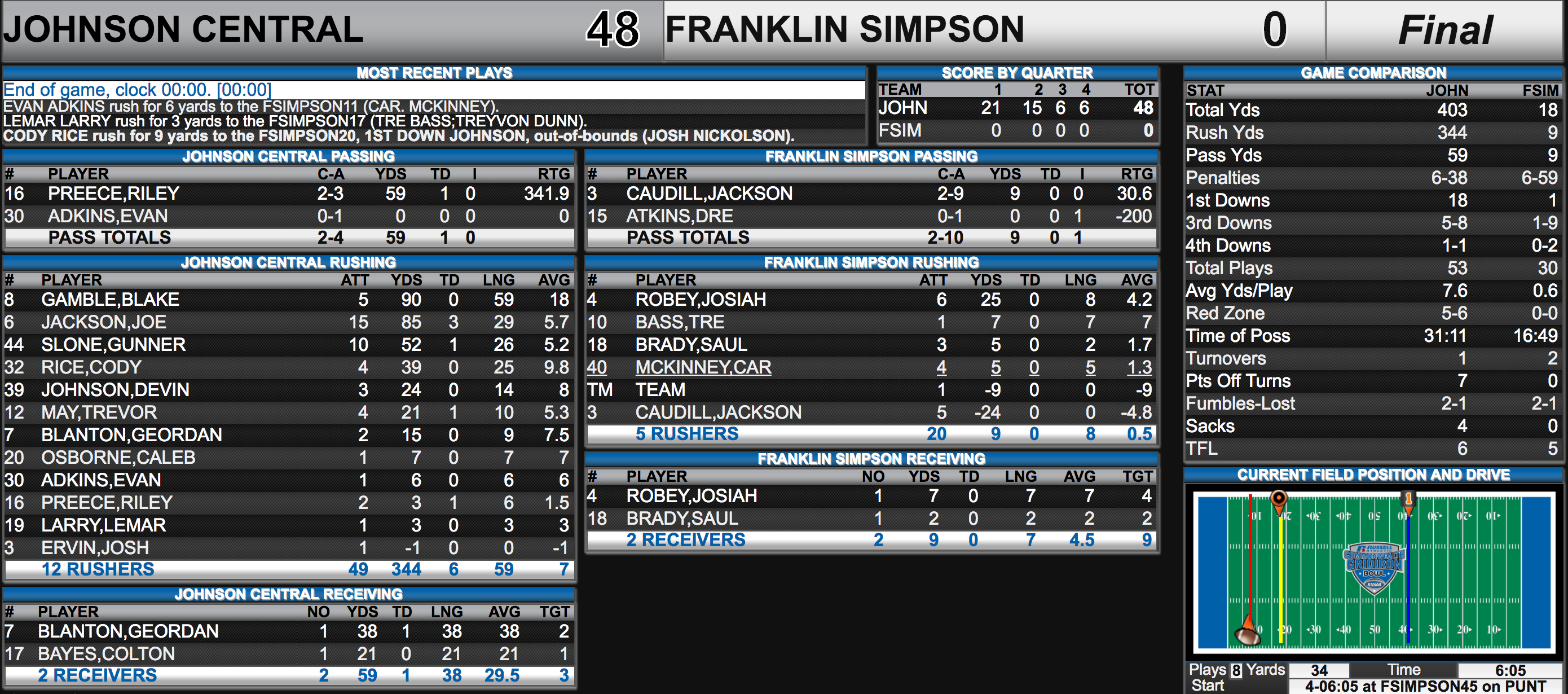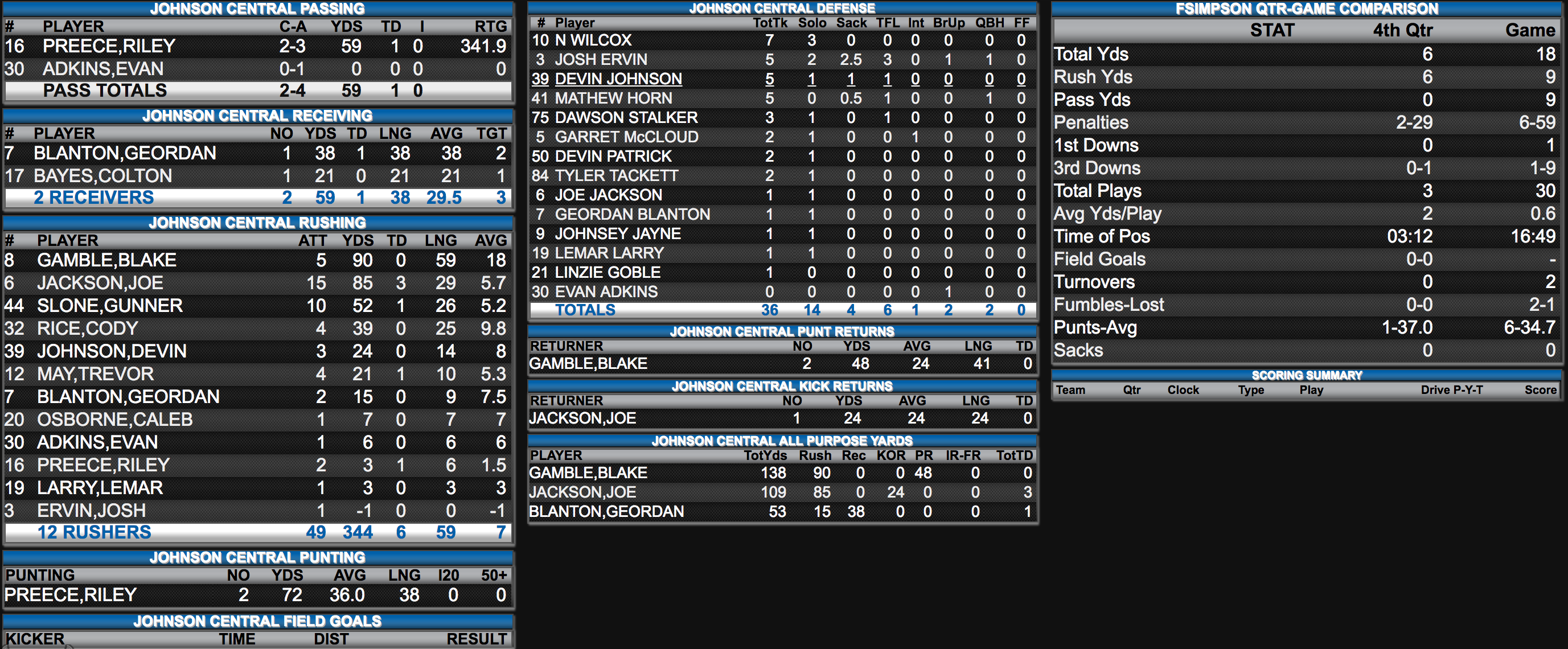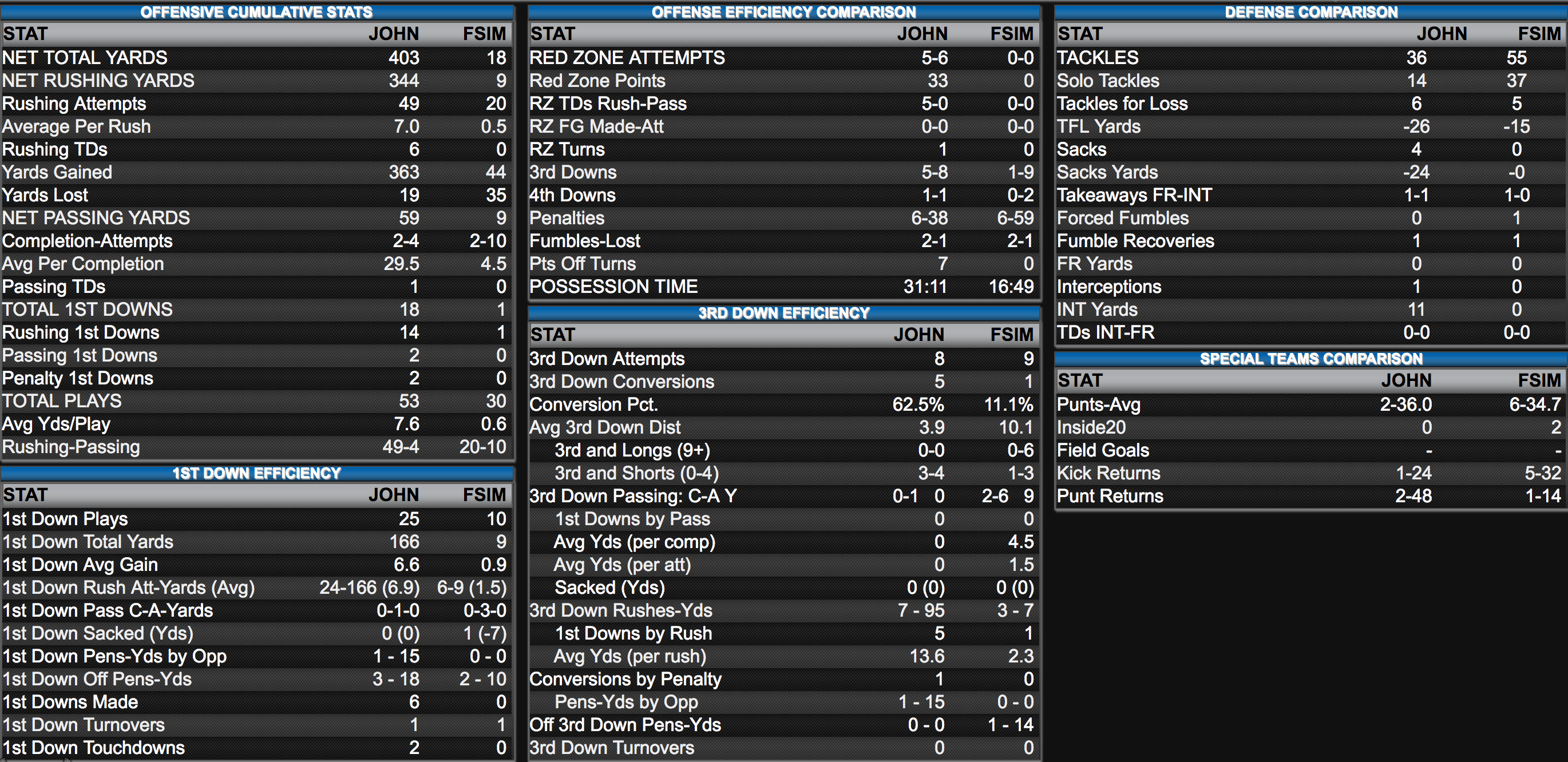 Comments
comments