Ben Huffman pitched three scoreless innings to lead Pike Central past Phelps 7-4 on opening day. Huffman threw three no-hit innings, striking out seven.
Pike County Central racked up ten hits on the day. Caleb Mouton led Pike Central at the plate going 3-4 with 1 RBI, Zac Crum added two hits and 2 RBI's while Bryce Adkins went 2-2 with 1 RBI.
Pike Central starting pitcher Cameron Kimbler threw four innings, allowing three runs on one hit and striking out nine.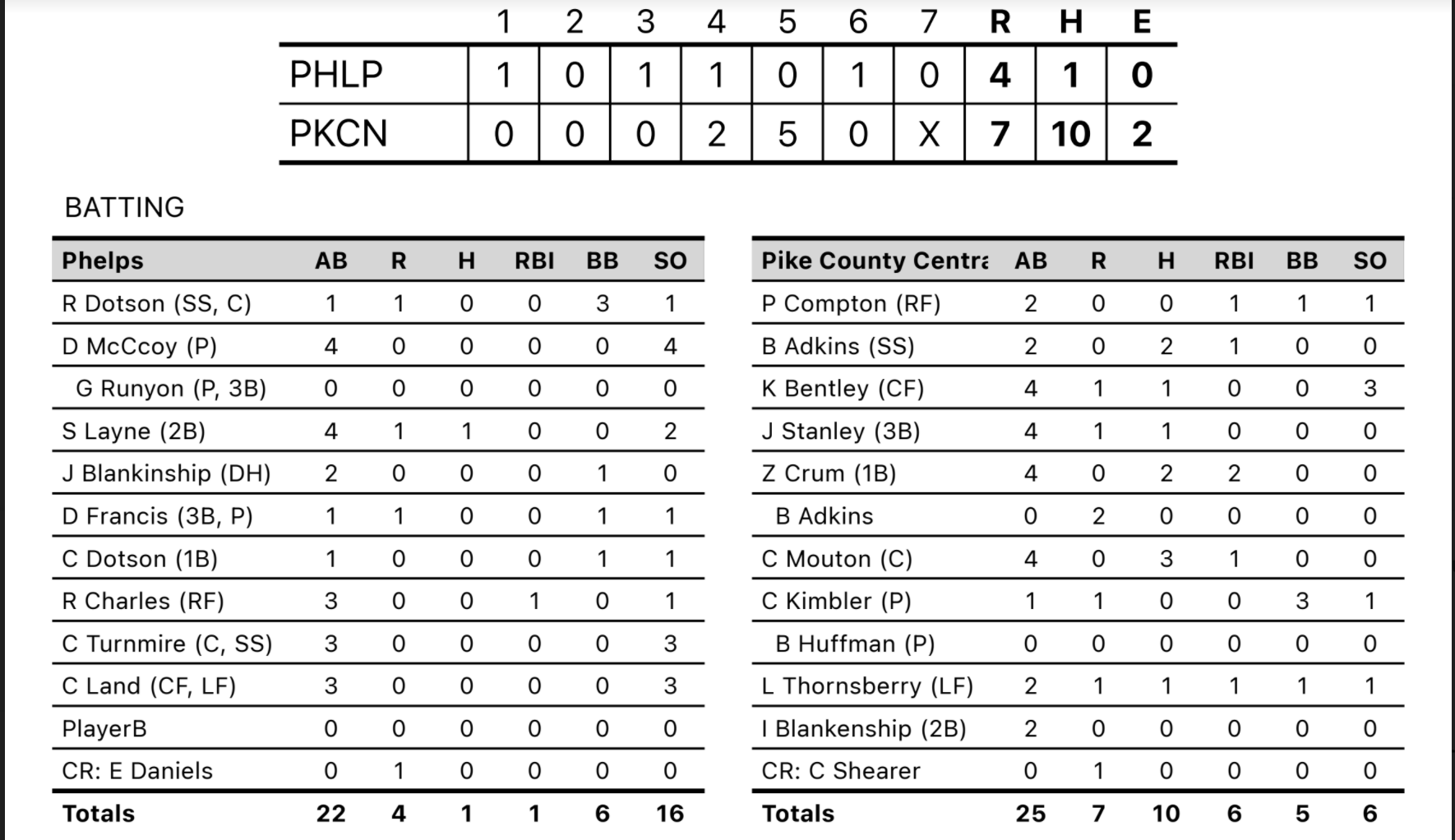 Comments
comments