Belfry jumped out to an early lead Friday night scoring four runs in the bottom of the second inning in an 8-5 loss to Pike Central.
Central rallied back with five runs in the fourth inning and followed with 3 runs in the fifth inning.
The game was tied at five with the Hawks batting in the top of the fifth when Cameron Kimbler doubled on a 1-2 count, scoring the go-ahead run.
Ben Huffman picked up the win for the Hawks on the mound. Huffman threw five innings striking out nine batters and only giving up two walks.
Caleb Mouton (2-4) led Central at the plate with two hits and one RBI. Cameron Kimbler, Peyton Compton, Zac Crum, and Jarred Stanley each added a hit on the night.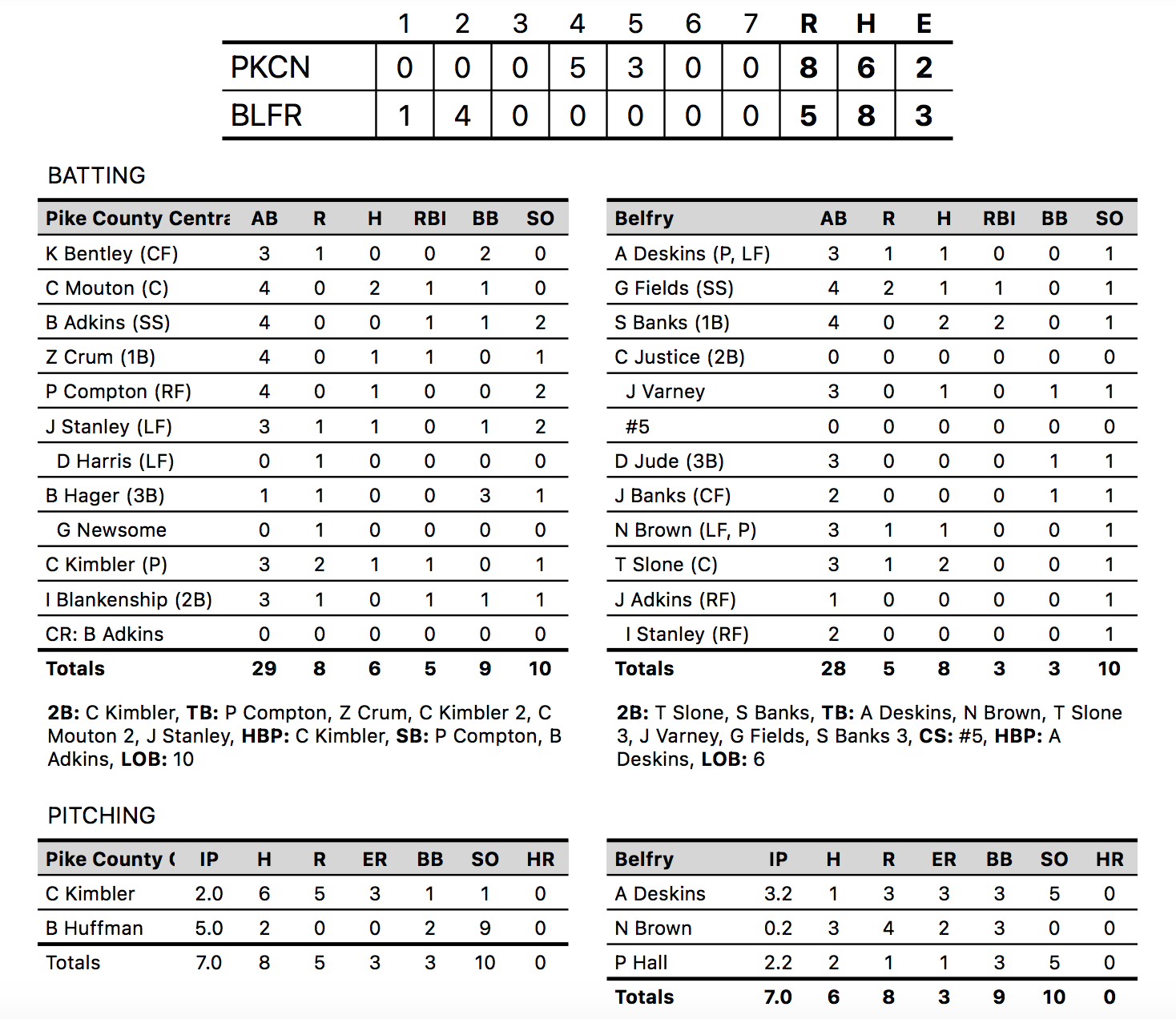 Comments
comments