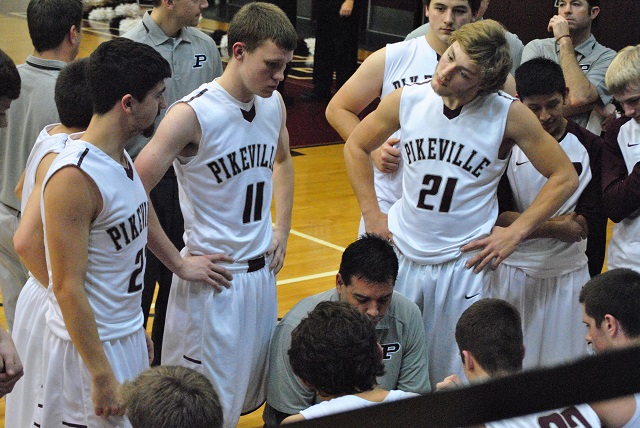 Pikeville junior guard Blaine May scored a team high 17 points in a 84-64 pounding of Ashland Saturday in the Boyd County Roundball Classic. Pikeville has now won 4 games in a row improving their record to 4-2 on the season.
Pikeville had five players score in double figures. May led the Panthers with 17 points followed by Wyatt Battaile with 15, Dalton Meade and Zack Huffman each had 14 points and Ryder Johnson add 10 points.
Freshman forward Wyatt Battaile grabbed a team high 10 rebounds for Pikeville.
Pikeville returns to action Tuesday Dec. 16 to host the Sheldon Clark Cardinals(4-0) at 7:30 pm.
Comments
comments