The 2016 Pike County Middle School Baseball B-Team Tournament will get underway Monday, May 30th at 6:00 p.m. on the campus of Johns Creek School.
Here is a look at the bracket.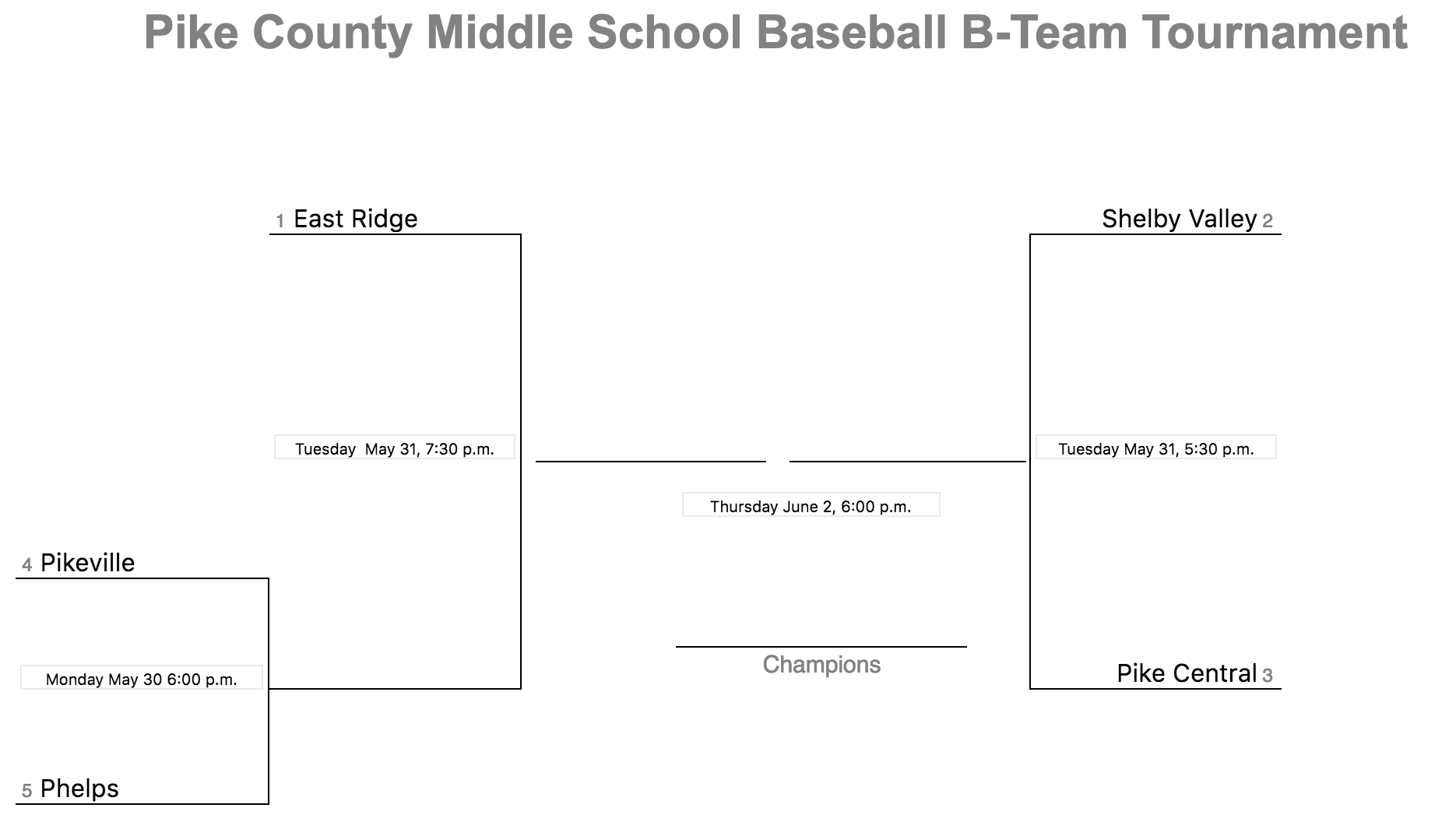 Who will win the Pike County Middle School B-Team Baseball Tournament?
Phelps (42%, 19 Votes)
Pike Central (24%, 11 Votes)
Pikeville (22%, 10 Votes)
East Ridge (7%, 3 Votes)
Shelby Valley (4%, 2 Votes)
Total Voters: 45
Loading ...
Comments
comments