UK started out slow, giving up the first points of the game to Southern Miss but it was all Kentucky the rest of the way.
Kentucky 35 – Southern Miss 17 at the end of the half.
Kentucky Native J.D. Harmon had an amazing first half with 2 INTs and bringing down one with only 1 hand. Drew Barker had a stellar first half also going 11-19 for 287 yards.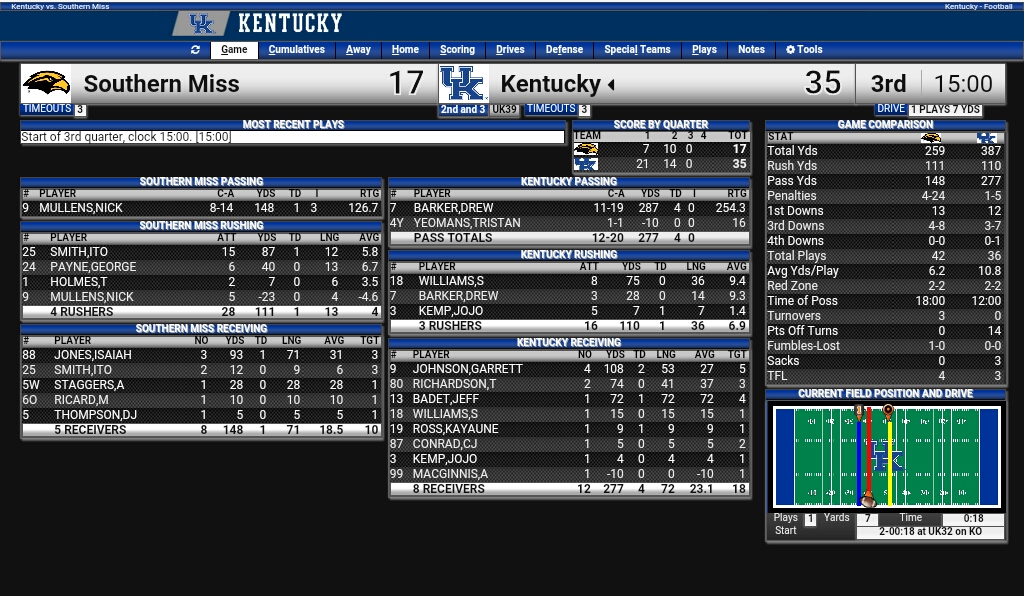 Comments
comments