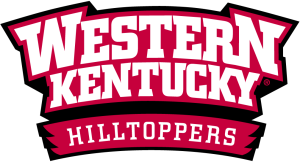 Team Records, Game Notables and Series Information
– WKU wins its 10th game in the last 11 outings and improves to 15-6 overall and 8-1 in Conference USA play. Southern Miss drops to 6-14 overall and 1-8 in league play on the season.
– WKU reached the 15-win mark before the month of February for the first time since 2007-08.
– WKU returns home on Thursday, Feb. 5 at 7:00 PM (CT) to play North Texas and will face Rice at E.A. Diddle Arena on Saturday, Feb. 7 at 7:00 PM (CT). Tickets for both games are available through the WKU Ticket Office online at WKUSports.com, in-person at E.A. Diddle Arena or over the phone at 1-800-5-BIG RED or 745-5222 locally.
[adsenseyu3] 
Team Notes
– WKU used the starting lineup of Chris Harrison-Docks, Trency Jackson, T.J. Price, George Fant and Aleksej Rostov for the 14th-straight game and 16th time this season. The group is 13-3 on the year.
– The 11-point win was WKU's largest in conference action since a 69-51 win at ULM on Jan. 23, 2014.
– KEY FIRST HALF RUN: With the game still tight in the early going, WKU scored 11 of 16 points over 3:55 midway through the first half to lead 24-16. During the run, George Fant had four points, DJ Clayton had six and T.J. Price hit a jumper.
– After having just three offensive rebounds and a minus-7 deficit on the glass in a 69-56 loss at LA Tech Thursday night, WKU had nine offensive rebounds in the first half alone and was plus-9 on the boards in the opening 20 minutes and plus-6 for the game.
– WKU went 24-for-32 from the free throw line (.750) for its fifth-best showing of the season.
– KEY SECOND HALF RUN: WKU scored seven of the first eight points after halftime, and a six-point halftime lead doubled to a 41-29 lead in just under 4:00 of action.
– WKU has made a three-pointer in 861-straight games dating back to March 15, 1987.
Individual Notes
– T.J. Price tied a career high with 30 points, and he also had five assists and four steals.
– The 20-point game was his ninth of the season and 28th of his career.
– Price had a stretch of six-straight 20-point games against Division I opponents from Dec. 6-Jan. 8, and this was the second in seven games since then.
– The 30-point outing was WKU's first since Brandon Harris had 30 at Southern Illinois on Dec. 7, 2013.
– The four steals tied a career high.
– George Fant had 12 points and nine rebounds.
– Fant had nine points and seven rebounds in the first half alone.
– With his fourth rebound of the game, Fant hit the 800-rebound mark for his career.
– Playing 90 miles from his hometown of Jackson, Miss., Trency Jackson had 14 points in 32 minutes of action.
– Including the game at Ole Miss on Dec. 13, Jackson had 24 points in two wins in his home state (12.0 ppg) this season.
– All of his points Saturday came in the second half.
Comments
comments