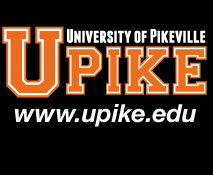 COLUMBIA, Ky. — Macari Brooks poured in 30 points and K.K. Simmons had 28 with four 3-pointers, but it wasn't enough to get the second-ranked University of Pikeville men's basketball team past Lindsey Wilson as it lost 98-93 on Saturday at Biggers Sports Center.
In a game that came down to the wire, the Blue Raiders won the free-throw shooting contest, hitting 29 of 38 attempts compared to 26 of 39 for the Bears. Lindsey Wilson also won the battle of the boards 38-33 for a 17-12 advantage in second-chance points.
The Blue Raiders needed those smaller victories as it was UPIKE that did better shooting the ball, hitting at 55.6 percent with LWC making 48.5 percent of its shots. The Bears also buried two more 3-pointers at 7-5.
D'on Hall Paced Lindsey Wilson with 27 points, while Tony Horne chipped in with 17 and eight rebounds.
After falling behind by as many as 12 points in the second half, it was just a three-point game with a little over two seconds on the clock after Horne hit two free throws. UPIKE looked for a 3-point shooter with a long pass, but nothing came of Christian Leach's pass as it was intercepted, allowing LWC to hold on for the win.
The action was tight over the first seven minutes as Brooks got the Bears going with a pair of dunks and Bradshaw had the highlight moment for the Blue Raiders with a put-back slam to tie the score at 12.
[adsenseyu3]
LWC went up 18-16 on a thunderous alley-oop slam by Charles Sutton, but UPIKE (21-2, 8-2 MSC) fought back with a jumper by Simmons and drive to the cup by Brooks to take a 20-18 lead with 10:30 to go until halftime.
The next three minutes belonged to the Blue Raiders as Hannes Erhardt put a missed free throw back in and Tony Horne completed a 3-point play on a fast-break layup to take a 24-20 lead. Jackson Hussey finally ended the 6-0 run with a tough, running jumper.
Just when it thought the rush was over, UPIKE was hit with a corner three by Edmonson and layup by Hall to give LWC (13-10, 4-6 MSC) its biggest lead yet of nine points. It was the largest deficit the Bears had faced since losing at Campbellsville on Nov. 22.
Hussey came through with another jumper and Brooks made a contested three in the corner to get back within four points, but the Blue Raiders converted on two straight Bear turnovers to get back in control by seven at 36-29.
Lindsey Wilson was still ahead 41-35 with just seconds remaining in the half when Horne buried a jumper to take an eight-point lead into the break.
The first seven minutes of the second half was a lot of the same as the teams traded baskets and LWC's lead fluctuated between 12 and eight points.
UPIKE finally got the deficit under eight points at the 12:05 mark of the second half when Manigault banked in a short jumper to make it 62-56. It was the closest the Bears had been to LWC since trailing 41-35 at the end of the first half.
The Bears got even closer a few possessions later when Simmons buried a deep 3-pointer, his first of the game, to make it 64-59. Colt Chapman had a chance to make it even closer on the next trip but missed both freebies. Lindsey Wilson responded with a 4-0 run to go back up by nine.
For nearly five minutes, it was six points that became the margin the Bears couldn't overcome. They had no trouble getting it there multiple times, but Lindsey Wilson kept having an answer.
Just under the six-minute mark Simmons helped UPIKE push through, hitting his second three of the contest to get within five at 72-67. The Blue Raiders added one free throw and got a steal and layup to go up again by eight at 75-67, but Simmons saved the day again from outside to keep things interesting.
This time it was Lindsey Wilson throwing the ball away and Manigault made them pay with two free throws to make it 77-74 with 4:30 on the clock. Jackson Hussey kept the deficit at three when he followed his own missed three with a layup on the next possession.
Trailing 81-76, Manigault made it to the stripe where he went 1 for 2, but it was Hussey coming up big again with a rebound and put back to get the Bears within two.
About a minute later, the Blue Raiders come up with a steal and Hall came through with two free throws to put them up by six. Then with 20 seconds left and trailing by five after Hall went 1 for 2 as well, Colt Chapman gave the Bears new life with a three to make it 92-90.
Bryan Wallace made just one free throw on the other end, but instead of giving UPIKE a chance to tie it with a three, Lindsey Wilson opted to foul first the rest of the game to take away the chance for a triple. The plan worked as Chapman made just one free throw, followed by Horne doing the same for the Blue Raiders.
Eventually Brooks came up with two makes and Horne followed suit to make it a 96-93 LWC lead with two seconds on the clock. Without any timeouts, Leach was looking for a long pass to a shooter, but instead had a shorter attempt picked off.
Hall added a bucket at the buzzer to get to the final 98-93 outcome. UPIKE, which had a 15-game winning streak snapped, will be back in action at 4 p.m. ET on Saturday at Cumberlands in Williamsburg, Ky.
Comments
comments