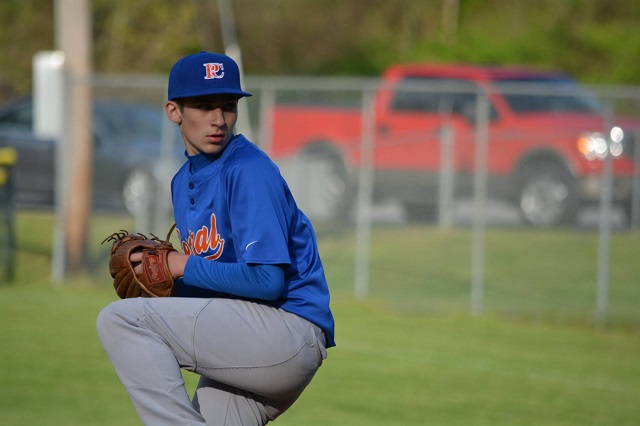 An awesome effort by Evan Coleman carried Pike Central to a 18-0 win in four innings over East Ridge on Friday.
Coleman racked up seven RBIs on four hits for Pike Central. He homered in the second inning, singled in the second inning, doubled in the third inning, and tripled in the fourth inning.
No East Ridge batter was able to locate Coleman's pitches during the game. Coleman threw a no-hitter, striking out 11 batters and walking two while recording his momentous feat.
Thirteen runs in the opening three innings allowed Pike Central to easily put away East Ridge. Central exploded for nine runs in the second inning. A solo home run by Coleman, a two-run single by Jacob Young, a walk by Tanner Wood, a two-run single by Brandon Turnmire, and a two-run single by Coleman. Preston Kirk scored on a wild pitch.
Pike Central piled on four more runs in the top of the third. Turnmire singled, plating Wood to start the inning. That was followed up by Coleman's double, scoring Turnmire.
The Hawks added five more runs in the top of the fourth. Coleman's triple got things going, scoring Wood, Young and Turnmire.
Pike Central and East Ridge will battle again Monday at Johns Creek Field at 6 p.m.
Comments
comments