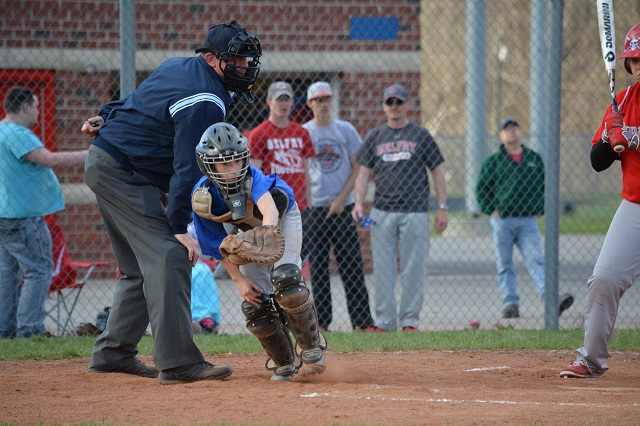 Shelby Valley slid by Pike Central 8-7 Thursday night handing the Hawks their third loss of the season.
Central took an early lead scoring two runs in the first inning. With two outs Brandon Turnmire singled, then Shelby Valley walked four straight hitters. Turnmire and Evan Coleman crossed the plate for the Hawks giving them a 2-0 lead.
Turnmire shut down Shelby Valley in their half of the first by setting down the first three hitters he faced.
Central scored another run in the second inning. Caden Coleman led off the inning with a walk and later scored on a Turmire single giving Pike Central a 3-0 lead.
Shelby Valley got on the scoreboard in the third inning scoring three runs to tie the game. After two Central errors and a couple of walks, Wierwille knocked in two runs and scored later in the inning.
Pike Central added four more runs in the fourth inning. Caden Coleman and Bryce Adkins led off the inning with walks, Tanner Wood followed with a single. Turnmire reached on a fielders choice scoring Coleman. With one out, Evan Coleman walked and Nick Chevalier knocked Adkins and Turmire in with a line drive single. Evan Coleman scored on a wild pitch giving Central a 7-3 lead.
Valley never surrendered the lead after the fourth inning, scoring five runs on a two-run double by Wierwillie, a sacrifice fly by Billiter, and an RBI single by Ward.
Comments
comments