PIKEVILLE, Ky. — For the first time since Jan. 14, 2013, the University of Pikeville men's basketball team is back in the No. 1 spot of the NAIA Coaches' Top-25 Poll, national office officials announced on Tuesday night.
The top billing comes on the heels of the Bears pushing their record to 10-0 with a lopsided win at Cincinnati-Clermont on Saturday. UPIKE is also 1-0 in the Mid-South Conference with a win at Life and has won a nation's best 48 straight games at home.
UPIKE, which was ranked second in the preseason, picked up 250 voting points in the poll and claimed nine of the 10 available first-place votes. This is the fourth time in program history that the Bears have been ranked No. 1.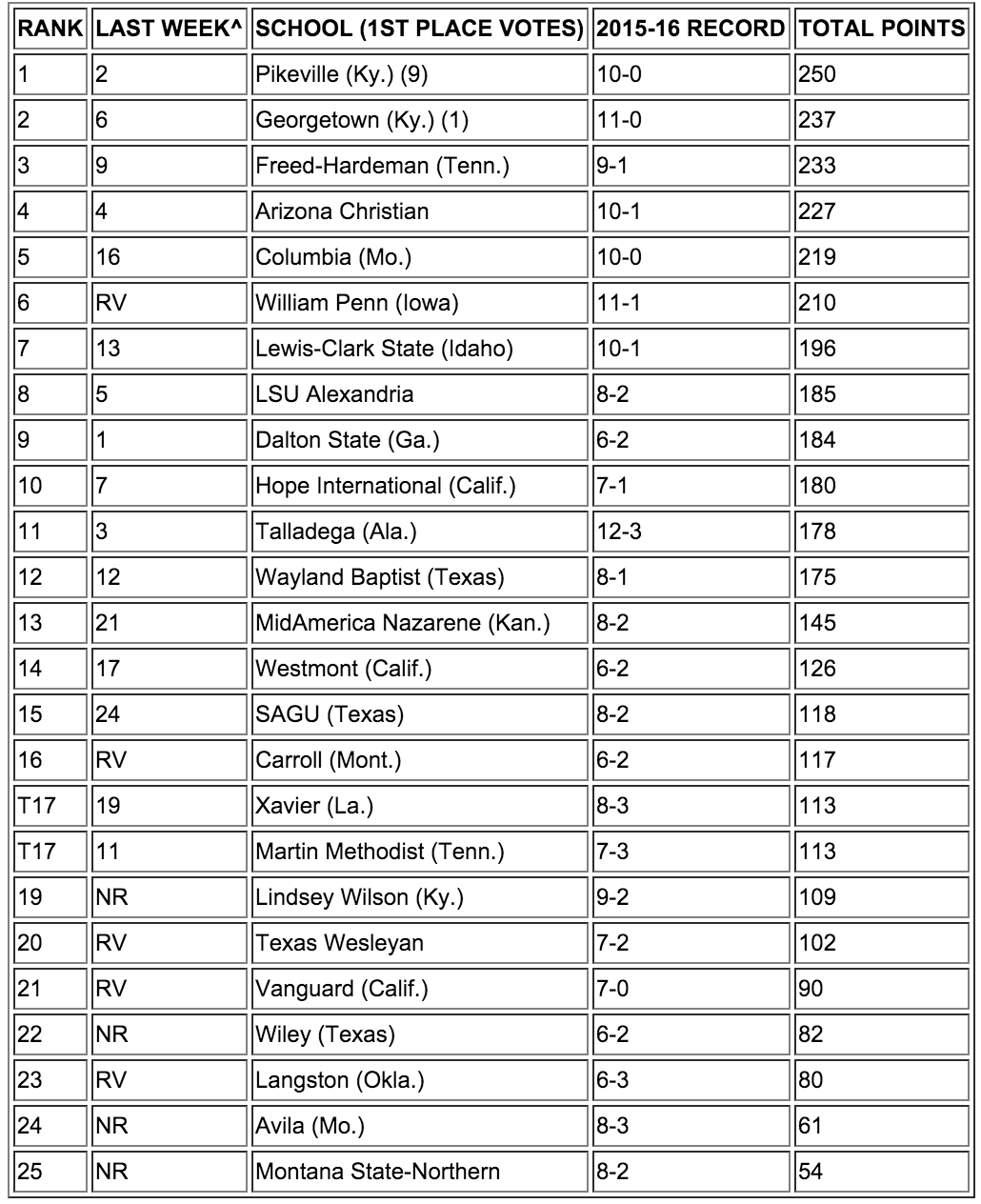 There's a familiar name just behind UPIKE as fellow MSC member Georgetown is ranked second with 237 points and the remaining first-place nod. Freed-Hardeman (Tenn.) rounds out the top three with 233 points.
Three teams from the MSC are ranked, including UPIKE, Georgetown and No. 19 Lindsey Wilson which went from unranked to ranked with a 9-2 start to the season. Campbellsville is listed as receiving votes.
UPIKE has been mentioned an NAIA second-best 40 straight times in its top-25 polls, trailing only No. 17 Xavier (La.) with 52 straight mentions.
The next chance to see the No. 1 Bears in action is at 8 p.m. ET this Thursday against Cumberlands in the MSC home opener at the East Ky. Expo Center.
Comments
comments