Pike Central and Belfry will play in the championship game of the 2017 Pike County Middle School Baseball tournament Saturday, May 20 at East Ridge High School at 5:30 pm.
Belfry defeated Pikeville 5-4 Thursday night and Pike Central beat Phelps 8-4.
Here is a look at the updated bracket.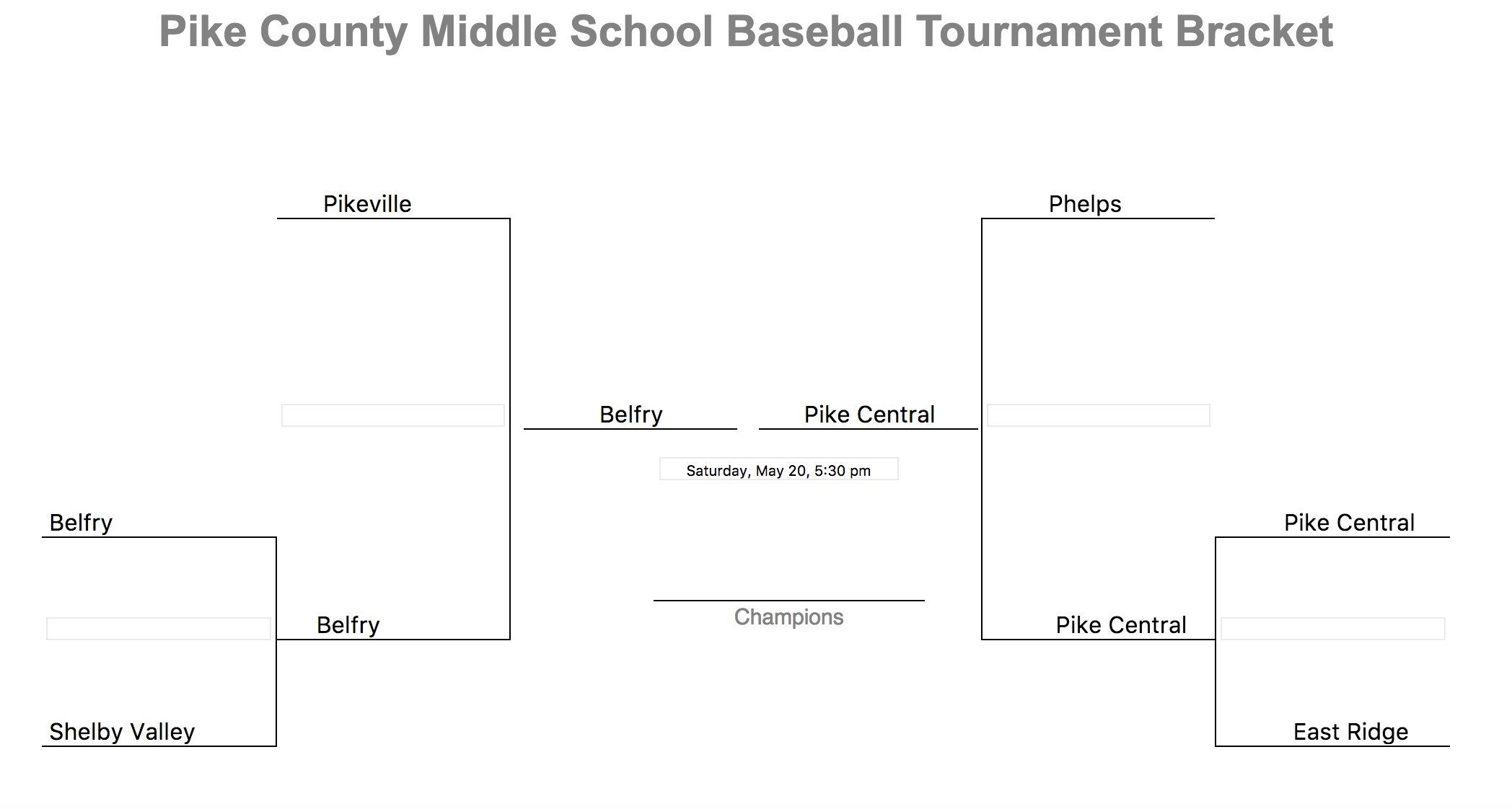 Comments
comments